Background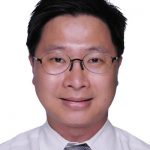 Dr Lui Nai Lee is a Specialist Rheumatologist who is passionate about good patient care and has received several awards for service excellence. He is trained to manage general Rheumatological conditions, complex autoimmune diseases as well as general medical problems. Dr Lui's special interest is in the early diagnosis and advanced therapeutics for Spondyloarthritis and Ankylosing Spondylitis.
He obtained his Bachelor of Medicine and Surgery from the Faculty of Medicine, National University of Singapore in 2001, followed by Masters of Medicine in Internal Medicine and Membership of the Royal College of Physicians in United Kingdom in 2006. He then proceeded to study Rheumatology and was accredited as a Specialist in Rheumatology, Singapore in 2009.
Dr Lui was elected Fellowship of the Academy of Medicine Singapore in 2012, and Fellowship of the Royal College of Physicians of Edinburgh, United Kingdom in 2015.
Prior to practicing privately, Dr Lui was a Consultant Rheumatologist and Physician-In-Charge of the SpondyloArthritis Clinic at the Autoimmunity and Rheumatology Centre in Singapore General Hospital (SGH).
Dr Lui is a passionate teacher and has been very actively involved in medical education. At the post-graduate level, he was the Program Director for the ACGME-I accredited Rheumatology senior residency program and Departmental Director of Postgraduate Education for Rheumatology in SGH. As the former Program Director for Rheumatology residency program, he was in charge of planning and ensuring the smooth running of the training program as well as the trainees' compliance with the 6 core competencies – patient care, professionalism, medical knowledge, interpersonal skills and communication, practice-based learning and system-based practice.
At the undergraduate level, he was appointed as the Adjunct Assistant Professor in Medicine at the Duke-National University of Singapore (Duke-NUS) Graduate Medical School, and a Clinical Senior Lecturer in Medicine at the Yong Loo Lin School of Medicine (YLL), NUS. He was also an examiner for the Final Year Medical Student Examinations in both medical schools.
In 2009, Dr Lui was awarded the SingHealth Health Manpower Development Plan (HMDP) award for further training in Ankylosing Spondylitis at Toronto Western Hospital, University of Toronto, Canada under Professor Robert D. Inman, a key opinion leader in Spondyloarthritis. Upon his return in 2010, Dr Lui spearheaded the service and research in the SpondyloArthritis (SpA) clinic in SGH. His main interest is in the early diagnosis and therapeutics in SpA and has conducted a regional workshop in early diagnosis of SpA in 2010.
Dr Lui was a member of the Assessment of Spondyloarthritis International Society (ASAS), an international group of experts with special interest in Spondyloarthritis, and is also the Medical Advisor for the Singapore Ankylosing Spondylitis Club.
Dr Lui was actively involved in clinical research and had several publications in international peer-reviewed Rheumatology journals and local medical journals. He was the peer-reviewer in several Rheumatology journals in the field of Spondyloarthritis. Dr Lui was the principal investigator for the Phase 3 Secukinumab therapy for ankylosing spondylitis MEASURE-2 trial, and co-investigator for the Phase 3 Secukinumab therapy for psoriatic arthritis FUTURE-2 trial. He has presented at international, regional and national conferences.
Some of the conditions he treats include autoimmune conditions such as systemic lupus erythematosus (SLE or lupus), scleroderma, systemic vasculitis, Sjogren's syndrome, inflammatory muscle diseases, mixed connective tissue diseases and rheumatological conditions such as ankylosing spondylitis, gout, psoriatic arthritis, rheumatoid arthritis, osteoarthritis, osteoporosis and soft tissue rheumatism.